ABA NAIA is an international Berlin-based collective created in 2017 to investigate female comicality, as well as to draw attention to themes such as feminism, gender, heritage, sense of belonging and the decolonisation of the body.
Some of the questions currently guiding our artistic research are: how can women produce comicality through their sexuality? What does our concept of post-porn clowning look like? Where is the border between comicality and awkwardness? How far can a woman go with a certain action?
The first version of We Can Do It Moaning was presented in April 2018 at The Expo: A Showcase of Wahlberliner Festival at English Theatre Berlin | International Performing Arts Center. ABA NAIA returned to this festival in 2019, this time with the project Banana PrideTM. After the success of We Can Do It Moaning, ABA NAIA was invited by English Theatre Berlin | International Performing Arts Center to present a longer version of the performance which premiered in February 2020.
The collective collaborates with and supports other female identified artists to transform intersectional, political content into aesthetic stage performances.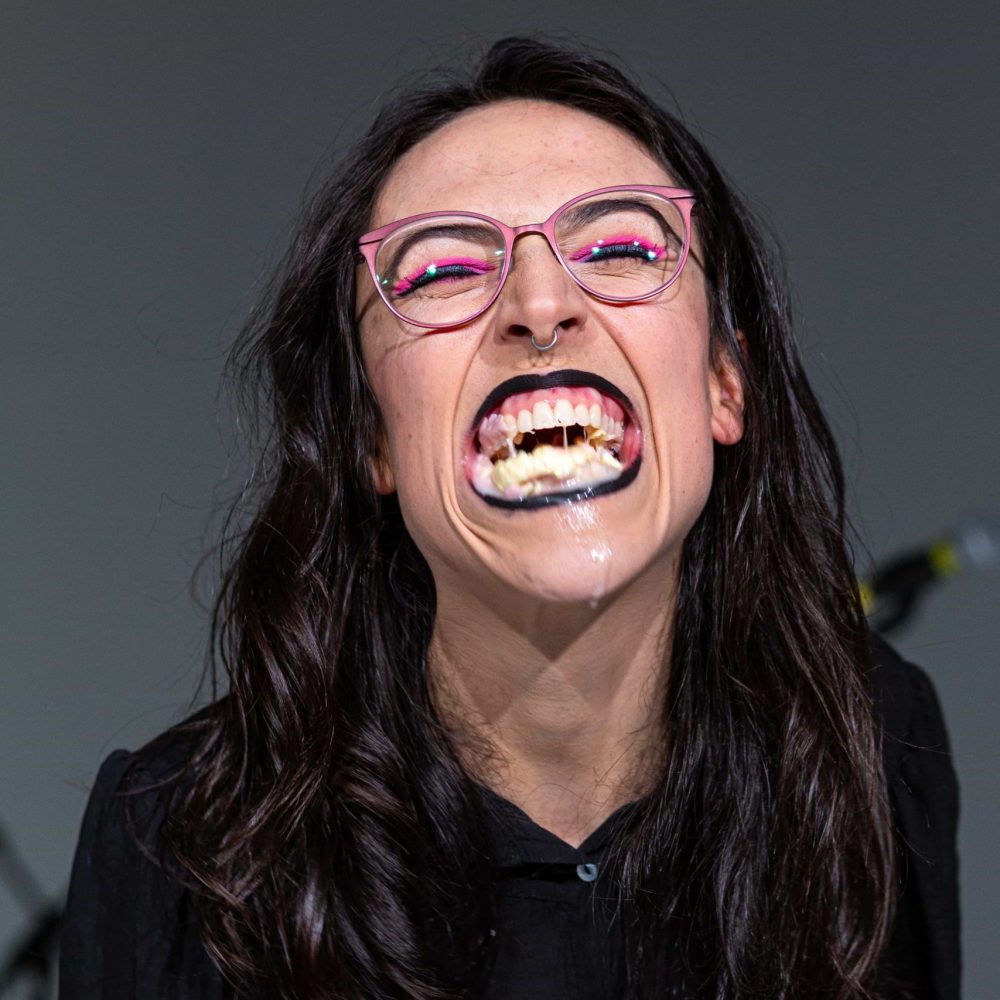 Brazilian performance artist Kysy Fischer works with the body, comedy, and psychoanalysis. She directs ABA NAIA, a collective researching comedy from a feminist perspective and whose performance We Can Do It Moaning explores post-porn clowning. She has also developed and directed ABA NAIA's cabaret performance Banana PrideTM, a study of the current state of Brazilian politics. Both pieces premiered at the English Theatre Berlin | International Performing Arts Center. She worked as choreography collaborator for Becoming My Body, Auf meinen Schultern, and Everybody can be everybody at Ballhaus Naunynstraße. She has worked as Outside Eye with a range of performers and collectives, including on the performance DNA de DAN (part of Terra Comunal – Marina Abramović + MAI) which toured throughout Brazil. She was an artist in residence at Casa Hoffmann – Centre for Movement Research, Casa Selvática and the 20MINUTOS.mov residency programme. In her MA, she investigated her role of Outside Eye in the creative process of DNA de DAN.
Rafuska Marks is a performer. She performed in more than 10 productions of the theatre companies Vigor Mortis and Cia Silenciosa and performed in festivals across Brazil. At that time Rafuska was an active guest artist in the San Francisco theatre scene. In 2009 she received an artist grant from the Goethe Institute, this gave her the opportunity to intern at the Maxim Gorki Theatre and participate in workshops in
Berlin. She collaborated with Draft.inn – Space for the risk in the Performing arts in Madrid in 2012. She participated in Internationalen Theaterforum – Theatertreffen in Berlin, and has taken workshops from such practitioners as Jan Lauwers (Needcompany), Falk Richter and Rodrigo Garcia. Currently she is also part of Colectivo Fango (Madrid) and ABA NAIA (Berlin).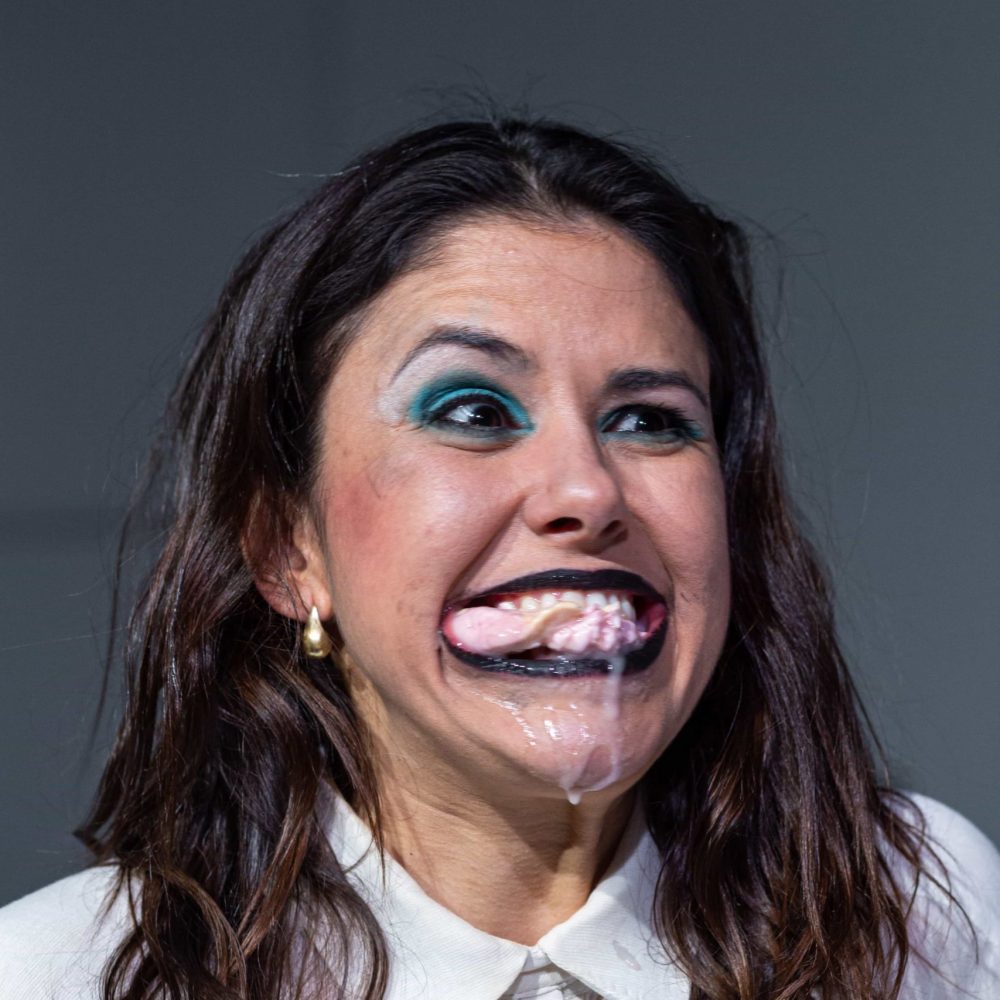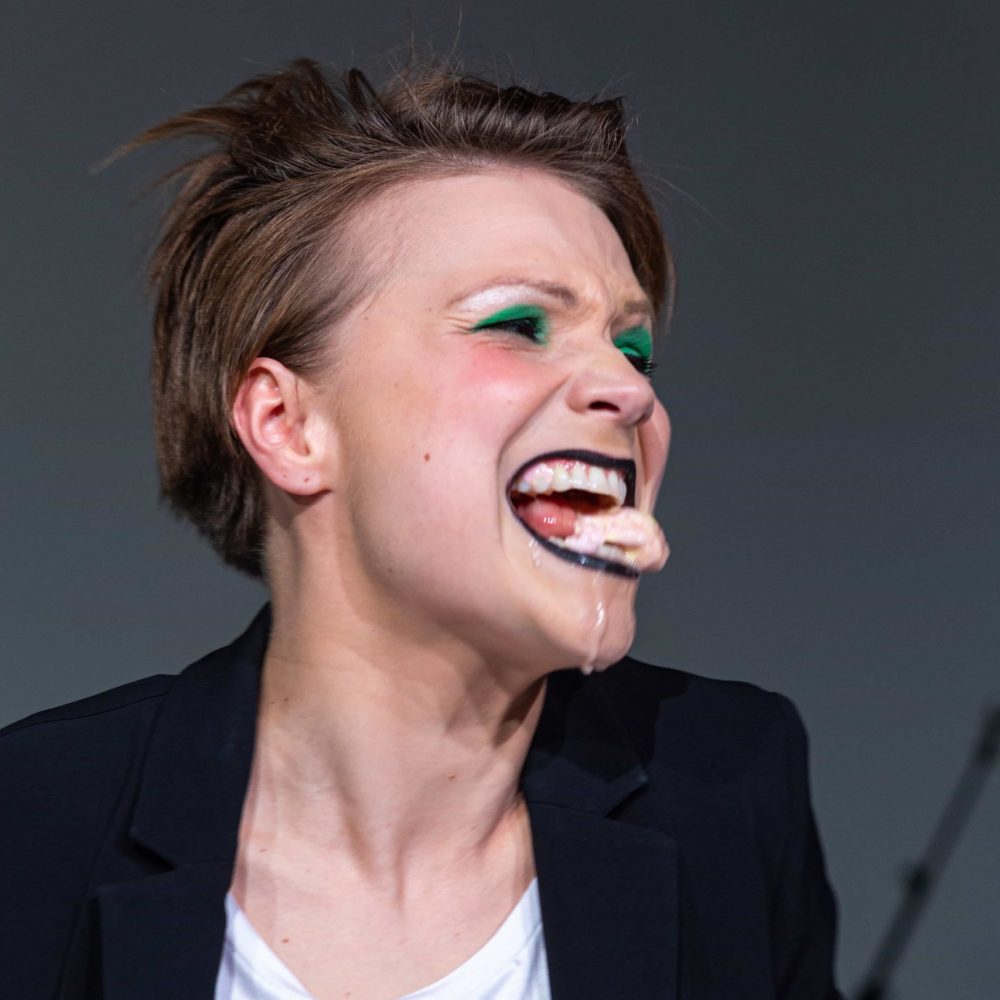 Teija Vaittinen is a Finnish performer and drama and circus facilitator, based in Berlin since 2012. She obtained a Masters degree in Theatre Pedagogy from the Berlin University of Arts. In Finland she studied acting at the Lahti Private School as well as sociology at the University of Tampere. Teija Vaittinen currently works as a freelance drama and circus teacher in a diverse range of projects. Alongside her work as a facilitator, Teija Vaittinen regularly performs as a part of the ABA NAIA artist collective. She specialises in improvisation, dance and movement, physical theater and clowning.
Jaika Bahr was an intern at Deutsches Theater Berlin for productions by Daniela Löffner and Andreas Kriegenburg. She studied Cultural Sciences at the European University Viadrina with a focus on Linguistics and Literature as well as studying Art, Culture and Media at Rijksuniversiteit Groningen in the Netherlands. Alongside her studies she has been working as an assistant director and dramaturg for Theater an der Parkaue, Ballhaus Naunynstraße and Heimathafen Neukölln in Berlin.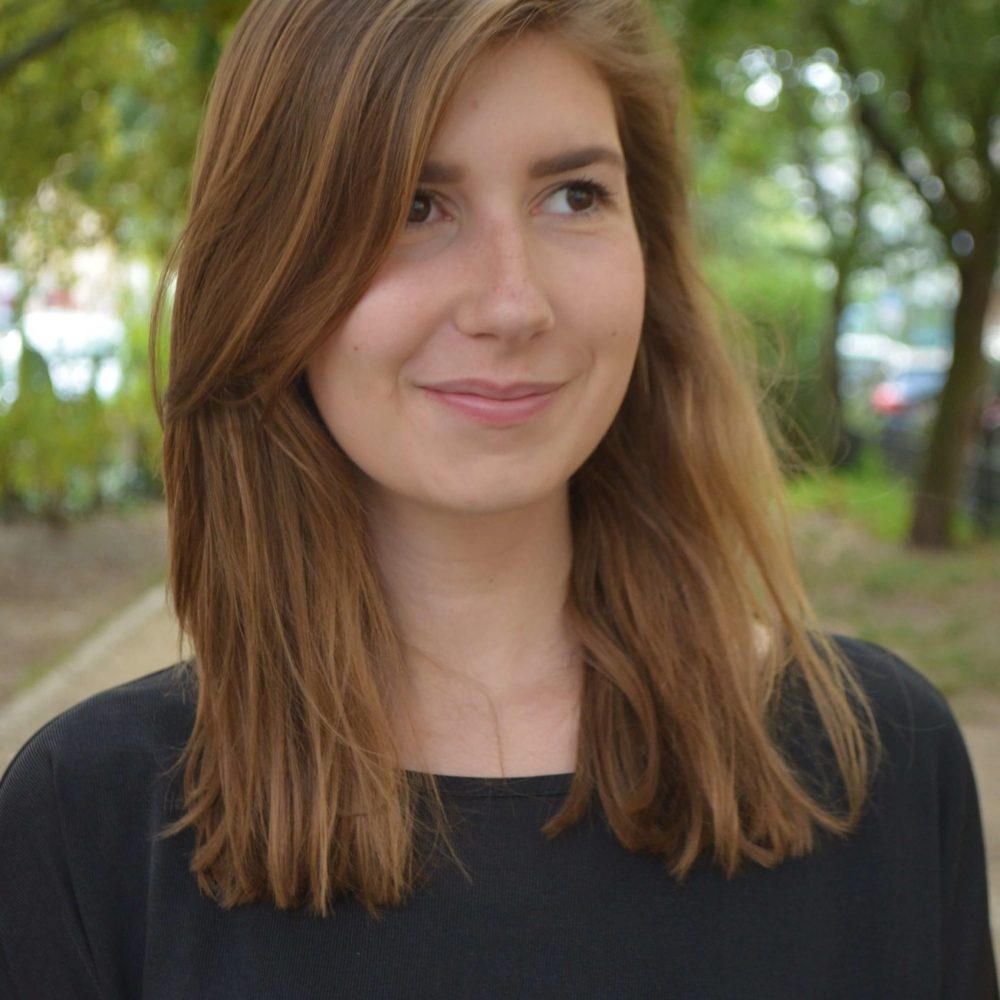 Emilio Cordero Checa is a stage lighting designer, sound artist, and creative technician, dedicated to the production and creation of light-sound installations and interdisciplinary performing art pieces. His work focuses on the interaction between live performances and new technologies using light and sound to conjugate mechanics and human interaction on stage. He holds a Master's degree with Honours in Contemporary, Technological and Performing Arts from the Basque Country University.
His work has been shown in various theaters and festivals in Ecuador, Spain, United States, and Germany and he has also collaborated with international events like  Fête des lumières  (Lyon – France), Fiesta de la Luz (Quito- Ecuador), BAD (Bilbao- Spain), VAQ (Quito- Ecuador), Land Art Biennal (Andorra), Berlinale (Berlin – Germany), among others.
Currently, he lives in Berlin where he is investigating new technologies applied to stage lighting design for his Ph.D. while collaborating with different art collectives and spaces, as well as dance, performance and theater companies.
Caroline Reucker is a freelance filmmaker, director, producer and author.
She was born in 1985 in Marl, North Rhine-Westphalia. After graduation from high school in 2006, she began training as a media designer Image & Sound and works after graduation in various film and television productions.
From 2010 to 2016, Caroline studied Directing / Documentary Film at the Filmakademie Baden-Württemberg in Ludwigsburg, where she graduated with a diploma.